Update 20 May 2021 – we are delighted to announce that the CAA have granted permission to our flight training partner, Synergy Aviation, to commence ab-initio training in Jersey with immediate effect!
Whilst Synergy can offer training with immediate effect, COVID has delayed plans for the refurbishment of the flying room and installation of computer systems, so in the short term please email jersey@flysynergy.com and their Fairoaks team will make bookings and liase with local instructors.
Synergy are moving 'full steam ahead' and aim to have their local team in place as soon as possible!
G-OODW was positioned in Jersey on Tuesday 16 February on an interim basis for use by Flying members and another Archer and a Cessna 152 have been purchased and will be added to the fleet soon.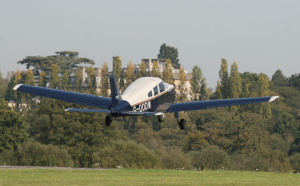 This page will be updated soon, however in the meantime charges are shown below:
Hourly Rates (PA28) – £200ph
30 min trial – £129
45 min trial – £179
1 hour trial – £225
Instructor – £35ph
Written exams – £35
Charges for aircraft are block time (including fuel), and instructors are charged separately at £35/hr for the time they spend with you – for example for a 15min brief followed by a 1 hour flight the charge would be £43.75 (1.25hrs). For the moment, as we continue discussions with Ports of Jersey the landing fee is also included.
Please note that you need to have a Jersey Aero Club Flying membership or Young Persons membership to fly with Synergy.
For more information on Flying membership please contact memsec@jerseyaeroclub.com, or if you are a flying member and have any flying queries please contact jersey@flysynergy.com