Airside Access Request for Existing Members
Due to increased security requirements, from October 2022 the Airside Access Door within the clubroom will be controlled using Ports of Jersey Access Identification Cards (AICs). Jersey Aero Club will sponsor club members with a valid reason for airside access for their AIC application. Existing club membership cards will still be needed to access the club and flying room out of hours with the AIC being used to exit through the airside door.
Existing club photo ID cards that were issues in the last couple of years will work, but to meet airport security requirements, only those members with a valid reason to go airside can get a Ports of Jersey AIC for airside access and have their passes enabled for out of hours access to the flying room.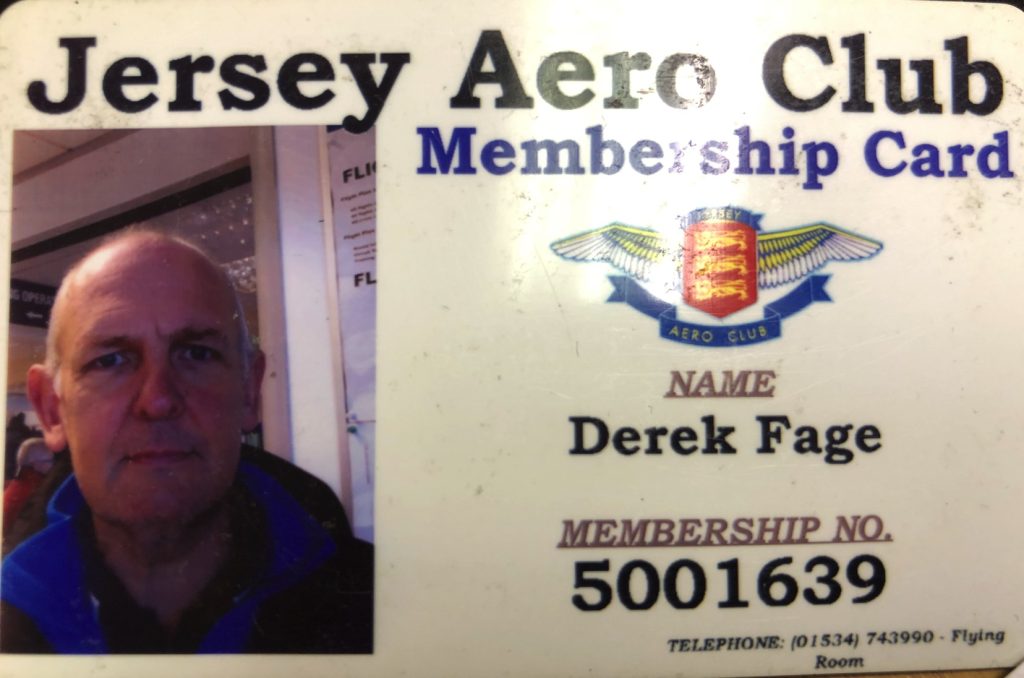 Please see the charges in the form below that you need to agree to as part of the application.
As part of accepting the terms and conditions of being approved for airside access by the club you are confirming you will follow the airside access safety requirements that Ports of Jersey have adopted – see Airside Safety Requirements
Replacement white Jersey Aero Club membership cards can be provided for £30
A lost AIC pass can be replaced for £25
The process for members to follow for the issue of a POJL AIC sponsored by JAC can be seen at https://www.jerseyaeroclub.com/aic-application/
Please email memsec@jerseyaeroclub.com with any queries
The May 2023 Newsletter has now been published and can be accessed from https://www.jerseyaeroclub.com/newsletter/  
Read More »
Alan Gay, a great friend and colleague of the late Dave Jandron, is setting up a table in the club's bar area on Wednesday 3
Read More »
Jersey Aero Club Incorporated JAC (General Aviation) Ltd Annual General Meeting to be held on Wednesday 26th April 2023 at 19:00 at the club house The AGM
Read More »