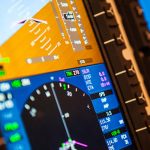 The IR(R) is a British, partial Instrument rating.
It is only recognised by the UK CAA but is a vital addition to your PPL,
improving your skills and accuracy of your flying.

The UK CAA Night Rating will allow you to fly at night and carry passengers at night (VFR conditions), once you have completed the course.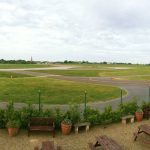 The Post PPL development programme consists of a mixture of compulsory elements (1-4 below) and optional elements (5 below). It is design to build on the existing skills of PPL holders, revise some key skills and encourage PPL holders to continue to fly or expand their horizons.
The First Reserve Course is designed to give confidence to the passenger who regularly flies with a qualified pilot. Builds understanding of the aeroplane's movements and radio calls.